It's an achievement in itself for any club to reach their respective country's top division, but for one certain team it is definitely more than just that. Leipzig, a city in east Germany home to 560,000 inhabitants, something only Glasgow, Leeds, Birmingham and London can better in the UK, and is home to one of the rising clubs in European football.
RB Leipzig were formed just seven years ago in the summer of 2009, founded by employees of the global company known as Red Bulls. Die Bullen have gained promotion from the fifth tier of German domestic football and are now plying their trade in the country's top division, the Bundesliga.
Before the formation of RB Leipzig, the city was already an area rich in football history. Having been the birthplace for the DFB, Germany's governing body for football, although a team from Leipzig hadn't played in the Bundesliga since 1994 and professional football in eighteen years. So it was if the birth of this team was just meant to be….
With football in Leipzig on the decline, Red Bull realised there was a real economic strength and potential to have a large fan base. But how have the club faired since coming into existence in 2009?
They started their journey on the 10th July 2009, as RB Leipzig defeated non-league outfit SV Bannewitz 5-0 in a pre-season friendly. The east-German club won Oderliga, the name of the regionalised fifth division in Germany, by matchday 25 and subsequently enjoyed promotion to Regionalliga in 2010.
To celebrate their achievements the side moved to Zentralstadion in the city of Leipzig, which was also a host ground during the 2006 World Cup. 4,028, just short of an average League 1 attendance, turned up to watch Red Bulls in their first league game in Regionalliga – it ended in a 1-1 draw with visitors Türkiyemspor Berlin. Although finishing the 2010/11 season in 4th spot and left devastated after losing out on promotion, it did not discourage manager Tomas Oral who demanded his team put in a challenge the following year. RB Leipzig did have success at the end of that season, having won the Saxony Cup, a regional cup tournament for clubs located in Saxony, east Germany.
It was not until 2013 though that the club gained promotion to 3. Liga and during the 13/14 campaign, RB Leipzig recorded their highest ever attendance at the Red Bulls Arena – 42,713 in a 5-1 victory against FC Saarbrucken which saw them directly gain another promotion, to 2. Bundesliga, after finishing in second. Leipzig became the first ever club to win promotion to the second-tier of Germany football after just one season.
They clearly meant business in the summer of 2014, having spent 12 million euros on transfers which put the club 8th in amount spent in the whole of the top two divisions in Germany. Leipzig also had a memorable tie to remember during period as well, having beat Paris Saint-Germain 4-2 at home in a pre-season friendly. Something a lot of second-tier teams from around Europe would struggle to repeat. In March 2015, after just six years since their formation, RB Leipzig had a crowd of over 43,000 watch them in their cup defeat to Wolfsburg. Die Bullen topped the 2014/15 season with a 5th spot in 2. Bundesliga, just missing out on promotion to the allusive top division of football in Germany.
A successful second season in the second-tier saw RB Leipzig end the 2015/16 campaign top and go up to the Bundesliga for the first time in the club's history, all achieved in just seven years after starting in the fifth division.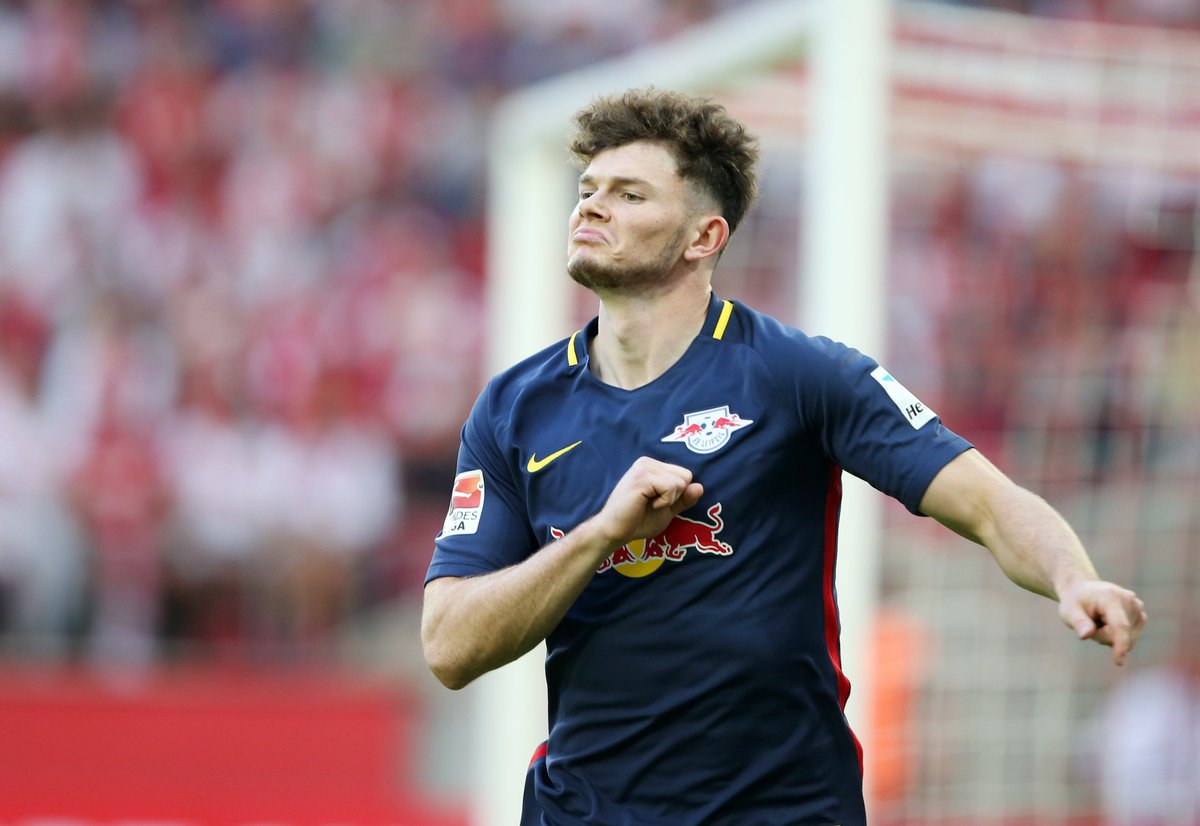 It's not as if they have struggled either so far this year, as of writing this Ralph Hasenhüttl's side sit in seventh, six points off Bayern Munich at the top. If they continue this form they may be playing European football next year, and as I have said numerous times, they've only been around for seven years! In that period RB Leipzig have ten honours from the senior team. They have also become the first team from eastern Germany to play in the Bundesliga.
The only way is up for football in the city of Leipzig.