The underwhelming news, to most, was confirmed late on Monday afternoon when the inevitable occurred and Gillingham Football Club announced that Ady Pennock would continue as Head Coach going into the 2017/18 campaign. The more astonishing and honestly staggering account was that two-time ex-manager Peter Taylor would make an unprecedented return to Priestfield in a role as Director of Football – a position that chairman Paul Scally made quite clear was his intention to create since the sacking of Justin Edinburgh.
Pennock, whom made over 170 appearances for the Kent-based outfit, was initially given the objective to make the play-offs following his appointment in January but as that aim faded he brought the club into a relegation scrap, eventually guiding the Gills to retain their League One status on the final day.
I think we all knew during Edinburgh's latter stages as boss, us supporters had a vivid view of the truth that would unravel itself as weeks and months went past. Firstly, many suggested Ady Pennock's predecessor had lost the first-team's trust, and with the on-field performances you couldn't suggest otherwise. It is only since the season came to an end did we learn just how much of a mess the playing staff were in. Coming out in the media saying that players were having three days off every week from training, which, let's be honest, is diabolical for a professional footballer, and that there was no physio on several occasions.
Do I think it was justifiable to say this in the media? Well, to some extent I agree that it was the right decision for Pennock. In the modern era of football the large majority of supporters are often uninformed about all issues materialising behind the scenes and it seems a breathe of fresh air now that we have the truth, or one side of the story at least.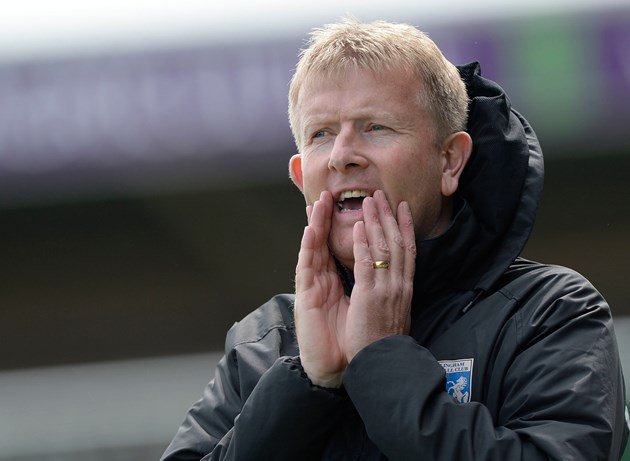 Going back onto the appointment of the former Gillingham defender now becoming Head Coach; it is obviously clear that some members of the first-teams were adamant to testify Ady Pennock's decisions with poor displays and if we want to see the real managerial skill he has then a full summer transfer window is needed – his players and his tactics. Whether Paul Scally backs him financially is a completely different topic all together, results speaks louder than words and I fully back him to lead the Gills to a higher finish than last season. By all accounts, if we are looming and facing relegation by November-December time then I think it would be appropriate to let him go but for the time-being it is a pleasing appointment.
Peter Taylor, who is of course no stranger to the Medway Towns having managed the League One outfit on two separate occasions. His first spell began some eighteen years ago and was largely successful after guiding the club to the second-tier for first time in our history following victory over Wigan Athletic, but would depart Priestfield shortly afterwards to seek pastures new.
The four-time capped England international returned to the county in 2013 in the side's first campaign in the third-tier having enjoyed promotion in the summer. He only lasted fourteen months as in December 2014 Taylor was given the sack for a poor first-half performance in the league, however, I do praise his recruitment policy – having a keen eye for talent when he saw it.
During his most recent stint at Gillingham, the fans will mostly remember him for bringing centre-back John Egan to the club. There is no denying that Peter Taylor is good for signing players, and that's possibly why Scally decided to employ him as a Director of Football. Following the shambles of recruitment last summer by Justin Edinburgh, I feel it's pivotal for next year to have someone just in charge of scouting and acquiring players for the first-team, rather than the Head Coach have that heap of work to do on top. His departure two-and-a-half years ago probably left a sour-taste in supporters' minds and any return deemed to be unlikely, however, the stupefying return is welcomed by myself and, like Pennock, will give him time to improve our recruitment at the Gills.